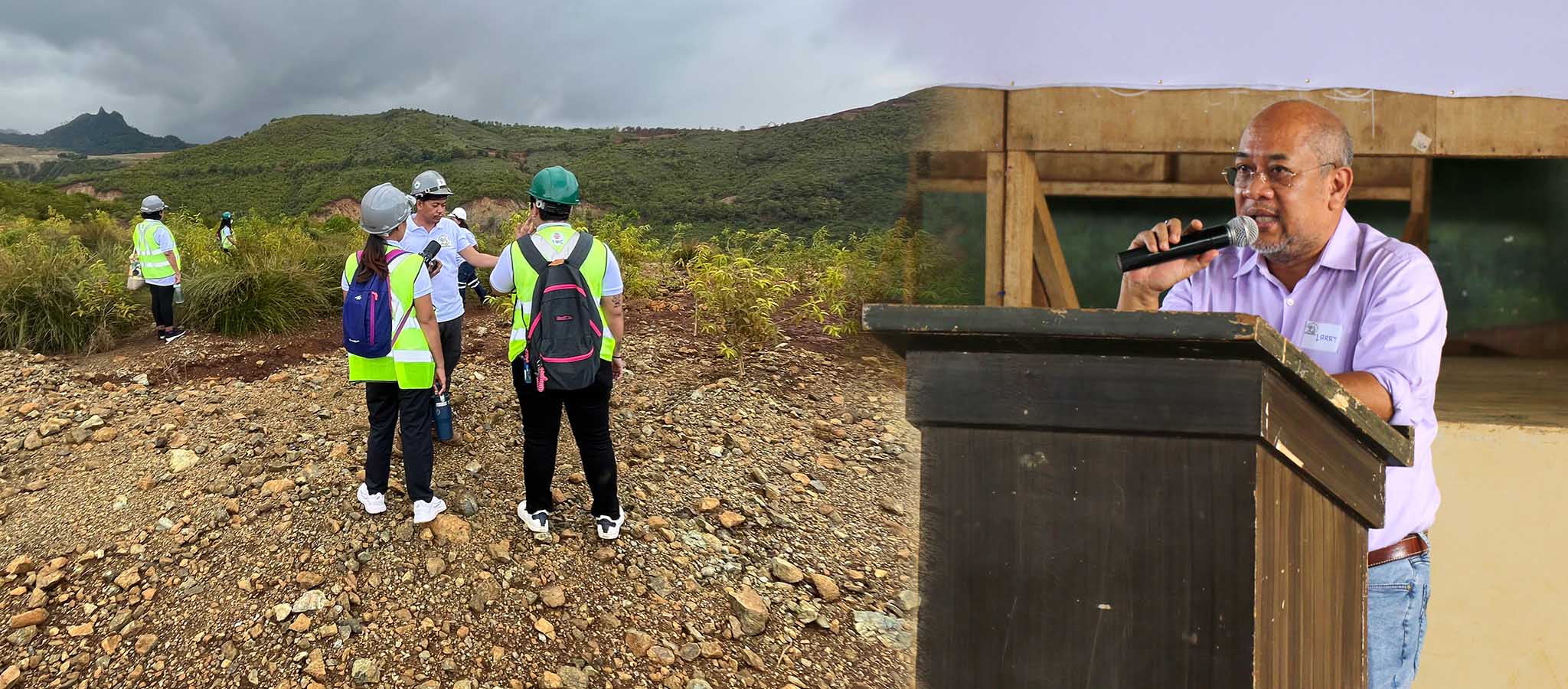 UPLB-BIOTECH biofertilizers make trees thrive in mined-out areas in Surigao
The Greening Nickel and Gold Mined-out Areas in Claver and Placer, Surigao, Mindanao (GMAP-Surigao) Project successfully grows native tree species in mined-out areas through with MYKOVAM and MYKORICH biofertilizers.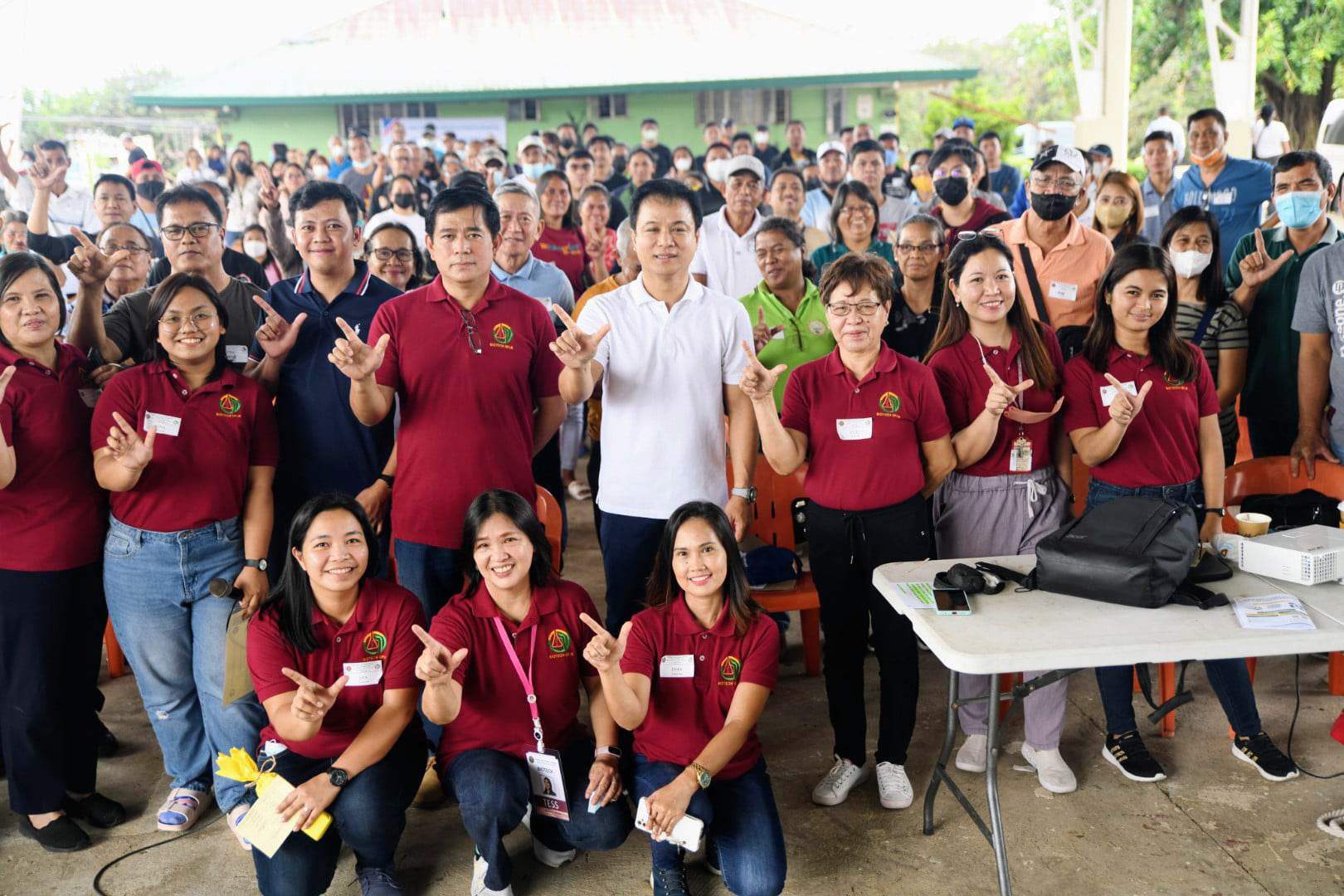 Laguna province promotes UPLB-BIOTECH's biofertilizers, biostimulants, and microbial pesticides for sustainable agriculture
BIOTECH's Program for Agriculture and Forestry introduced its technologies to around 150 farmers and constituents from different municipalities in the province of Laguna last 1-2 March 2023.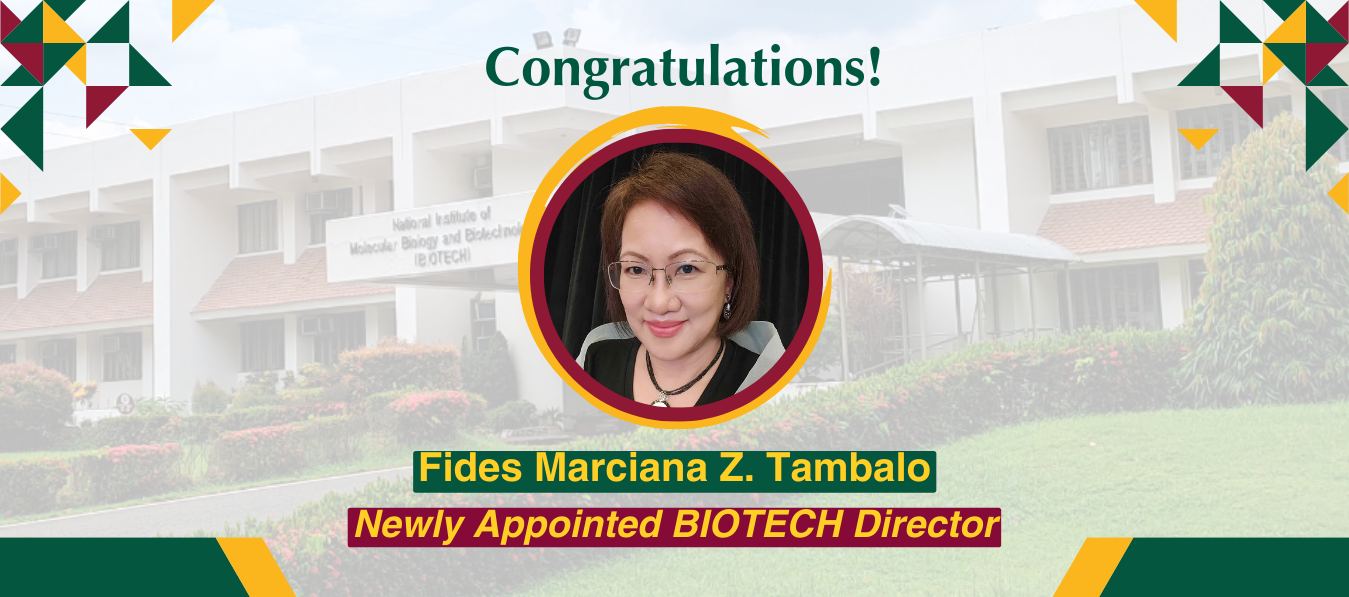 UPLB-BIOTECH research, technologies pushed to enhance Infanta stakeholders' livelihoods
Around 150 farmers, women's group members, and Southern Luzon State University faculty and students in Infanta, Quezon learned about BIOTECH's products and technologies in a Stakeholders Forum held on 15 August 2023.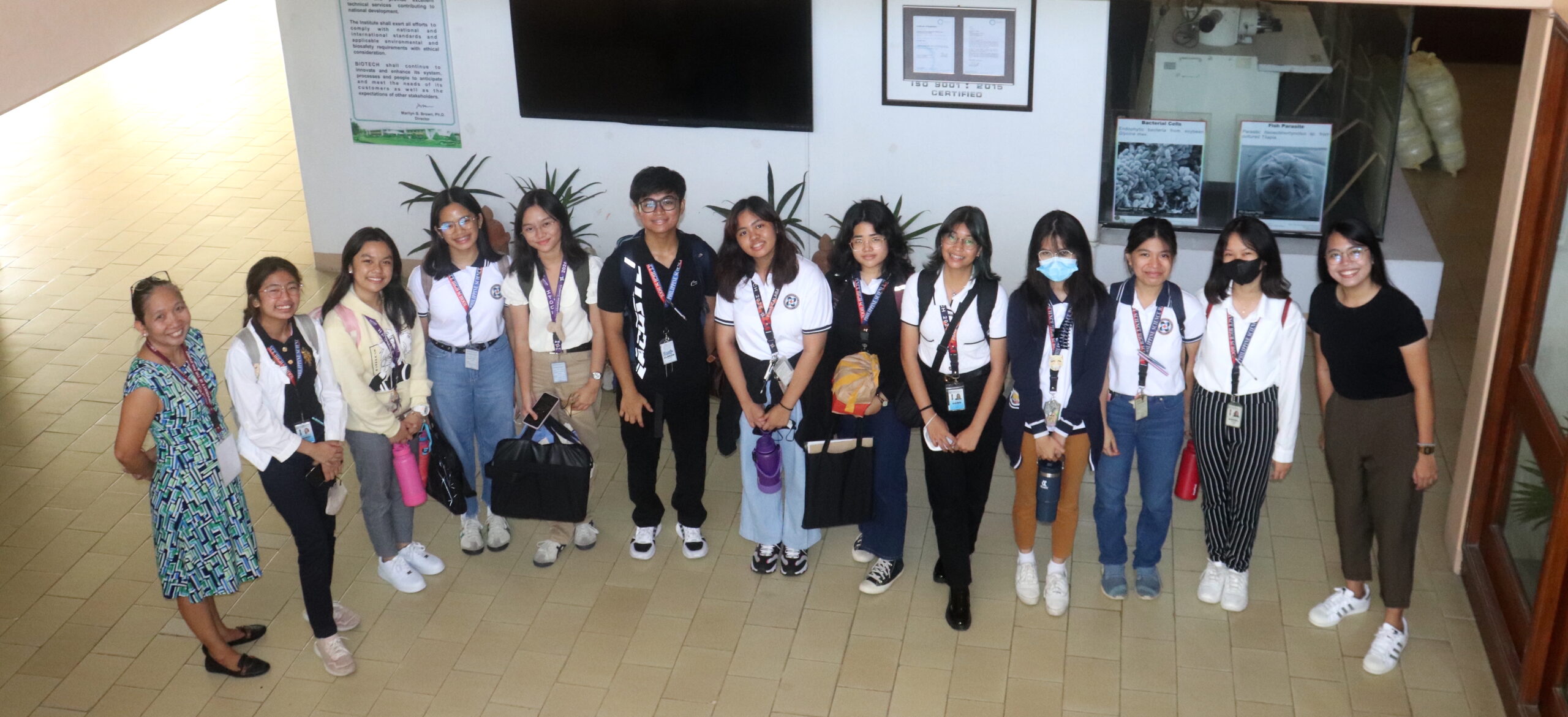 BIOTECH researchers mentor Philippine Science High School students
Eleven Philippine Science High School (PSHS) students from the CALABARZON Region Campus learned new scientific techniques under the supervision of scientists and researchers of BIOTECH, through the PSHS Science Immersion Program.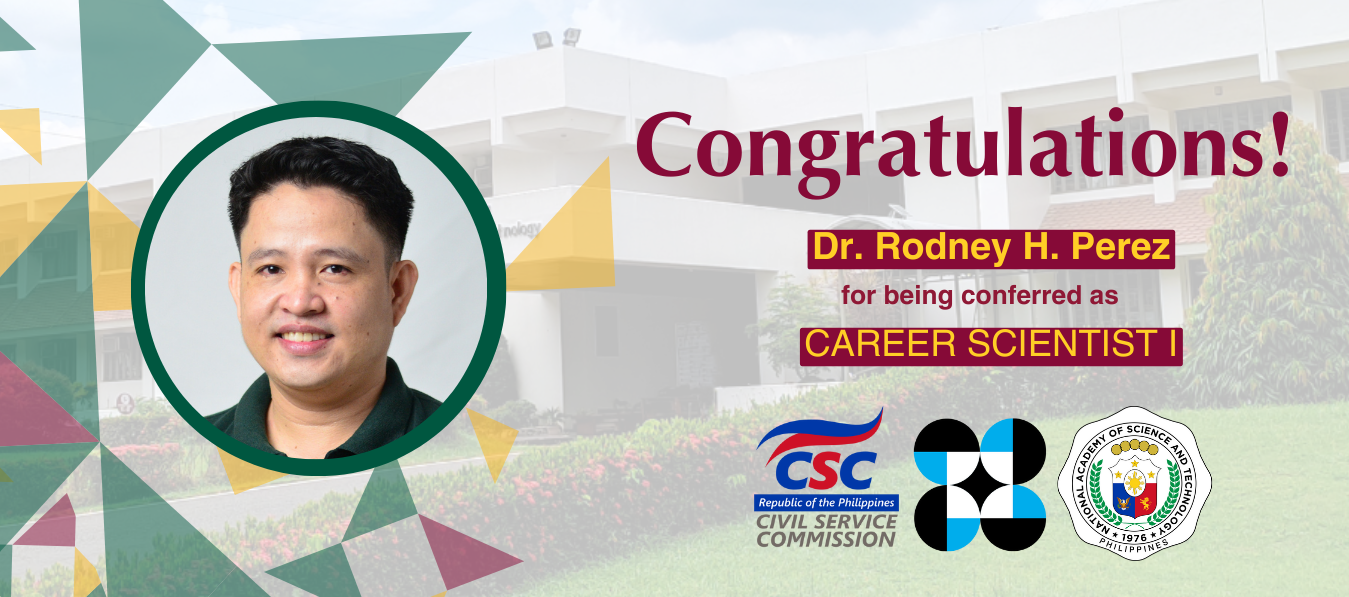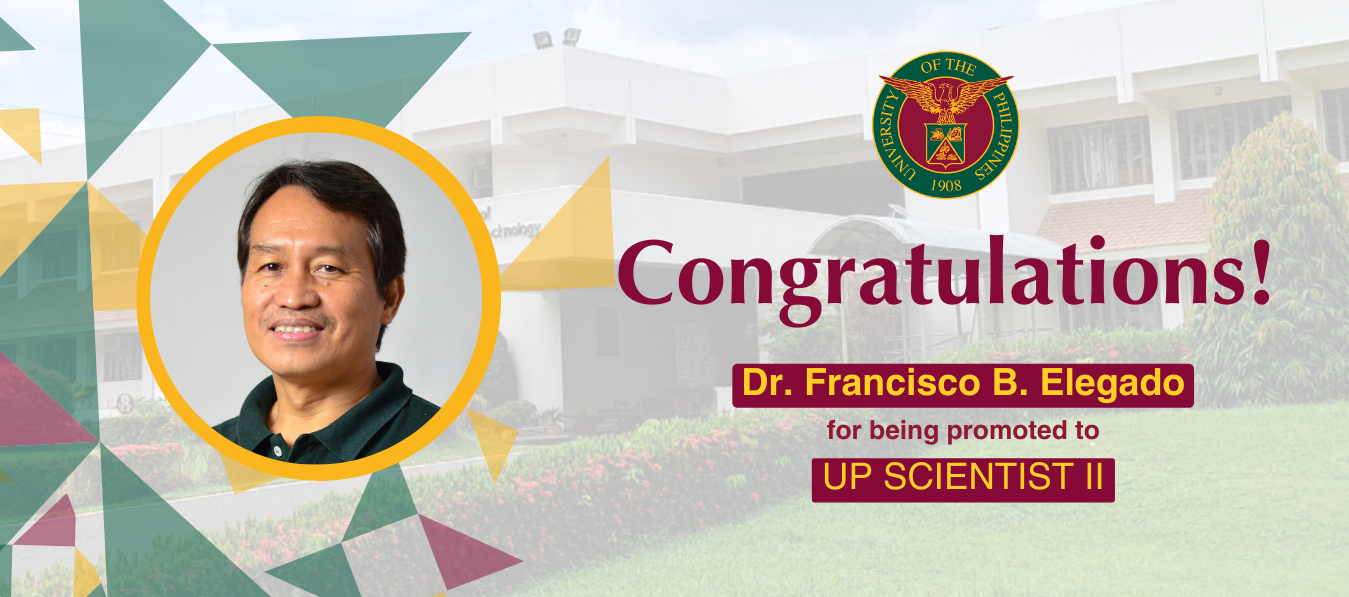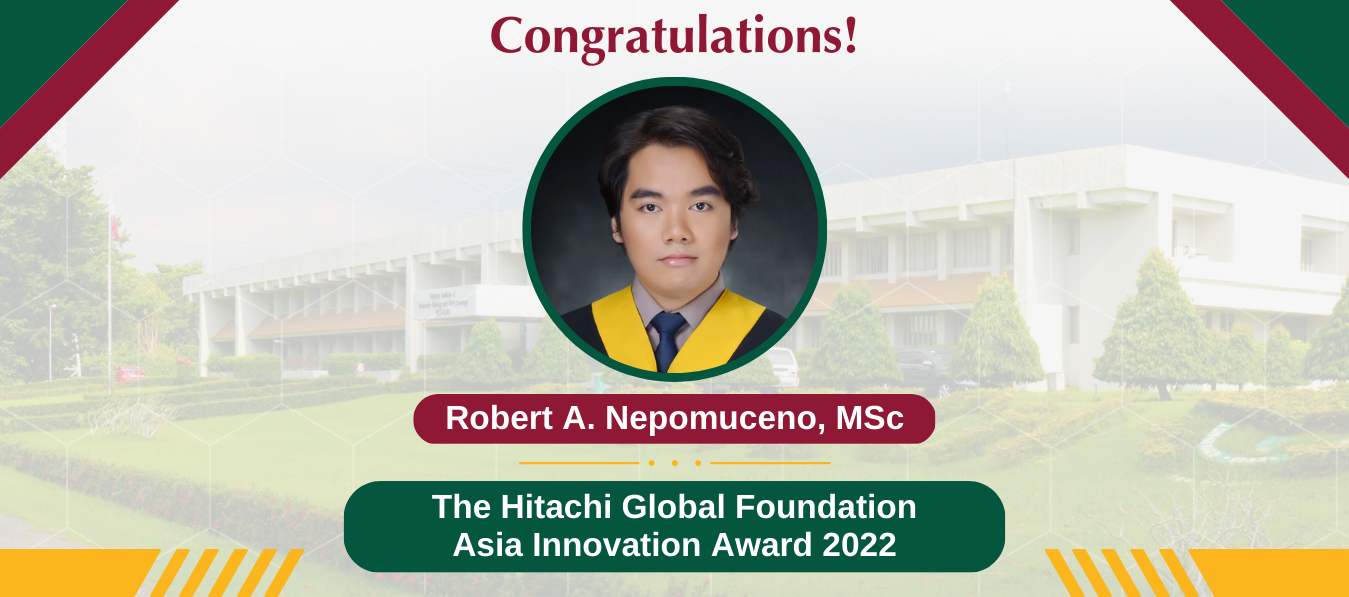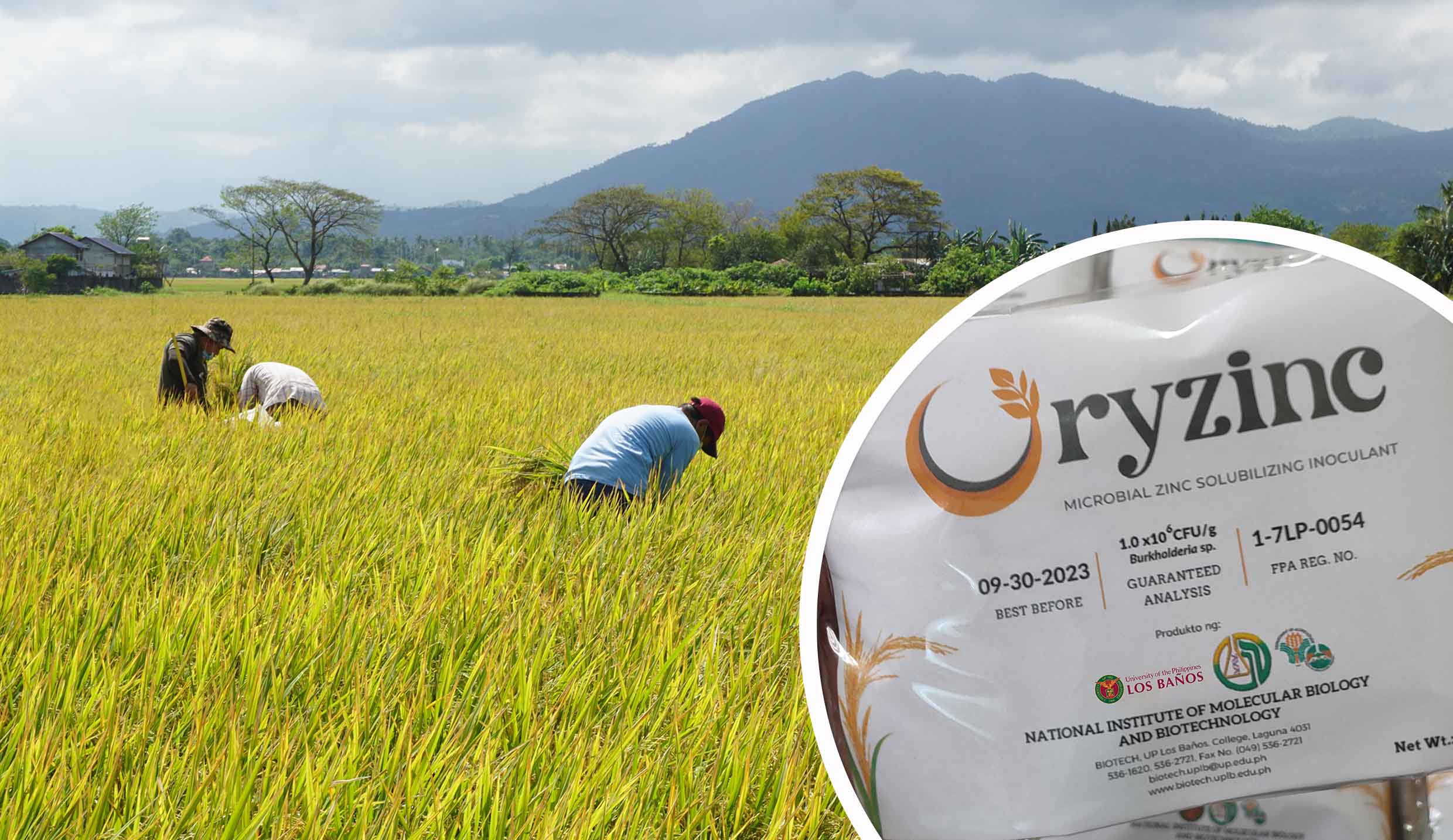 Oryzinc™ – A Sustainable Solution for Rice Biofortification and Soil Zinc-Solubilization
Oryzinc™ is an inoculant that increases the availability of zinc in the soil by making it soluble; thus, available for plant uptake and use.
BIOTECH trains state universities, government regulatory agency on laboratory techniques for chemical and electron microscopy analysis
Researchers, faculty, and students from various state universities and technical staff from DA-BPI learned about basic biological sample preparation techniques for electron microscopy and analytical techniques for chemical analysis of food, feed, and water samples through various trainings conducted by BIOTECH's Technical Service Program (TSP) from February to May 2023.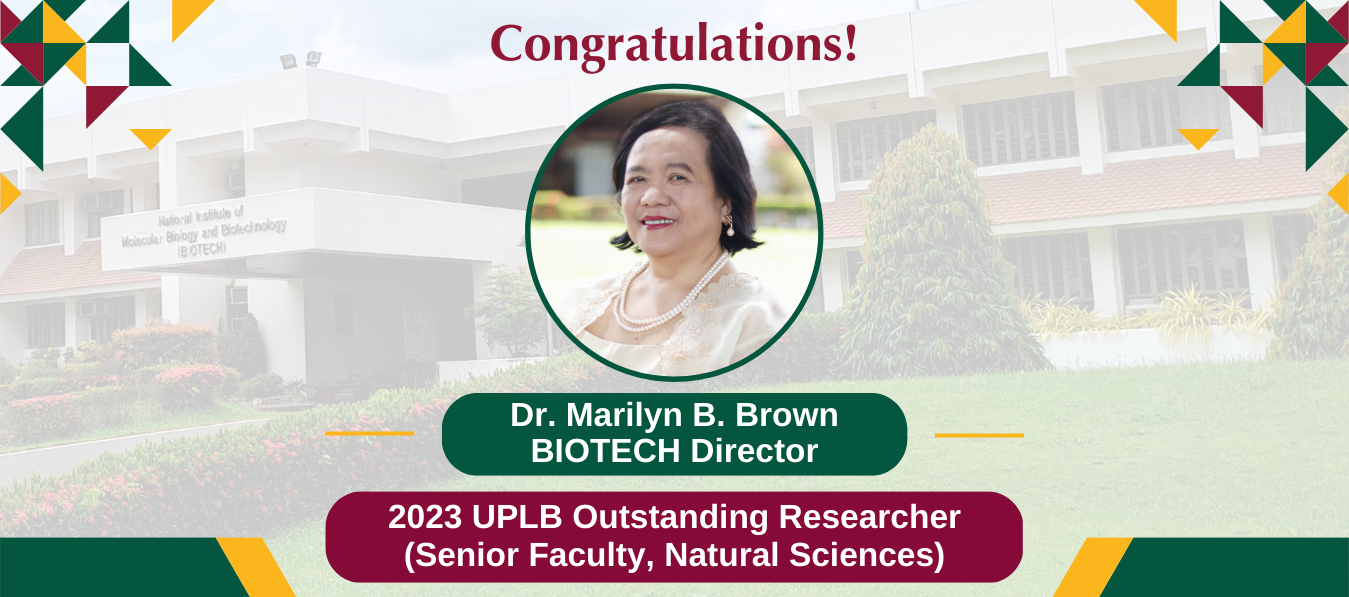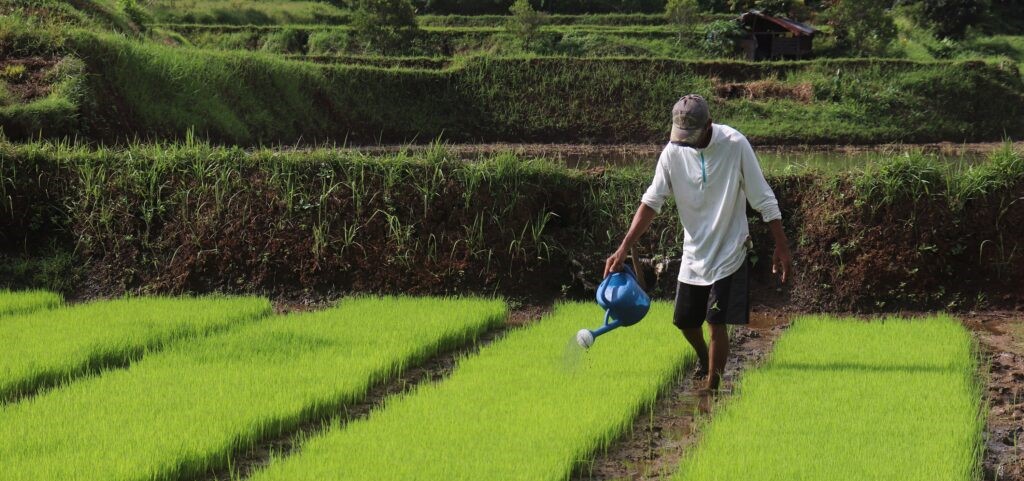 Use Bio N today, keep high farm costs away
Almost 40 years after its discovery, the Bio N biofertilizer of the UPLB-National Institute of Molecular Biology and Biotechnology (UPLB-BIOTECH) continues to ease the burdens of struggling farmers who have found it extremely difficult to keep up with the high prices of chemical fertilizers.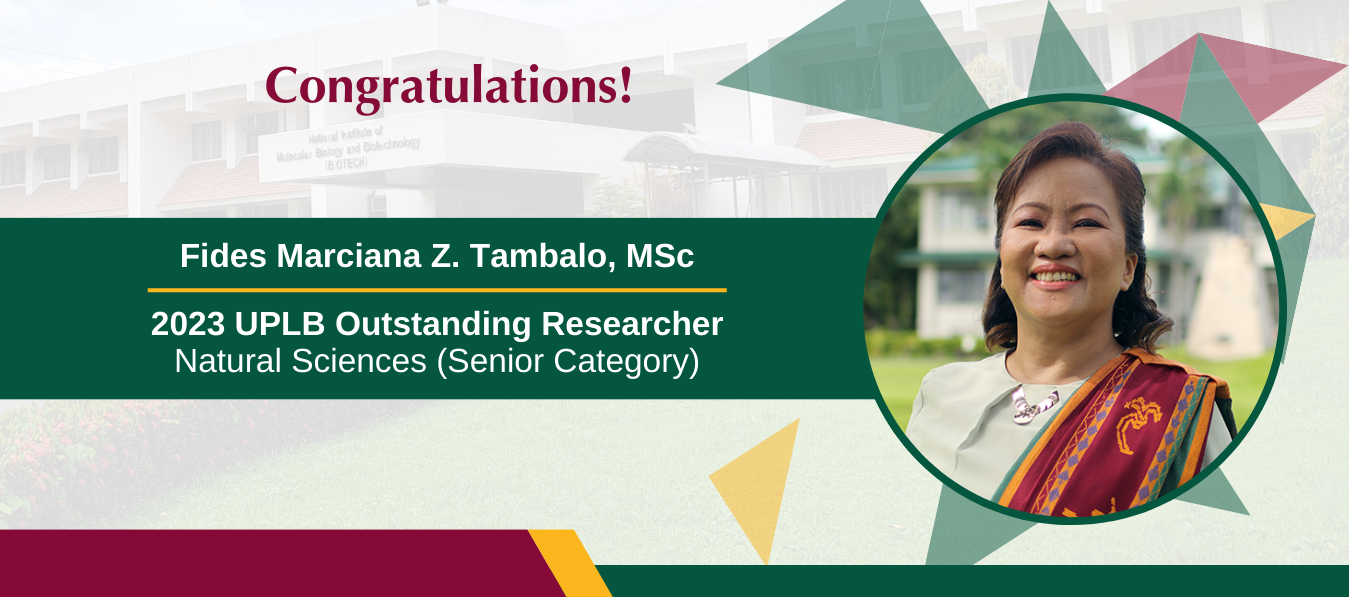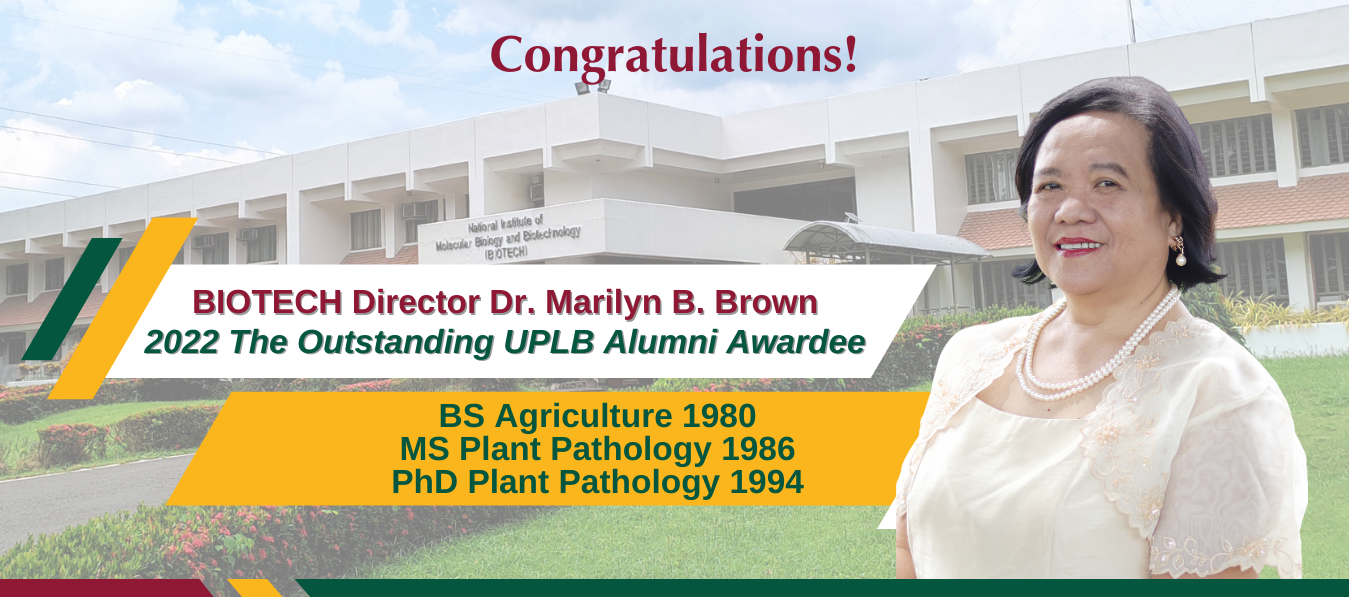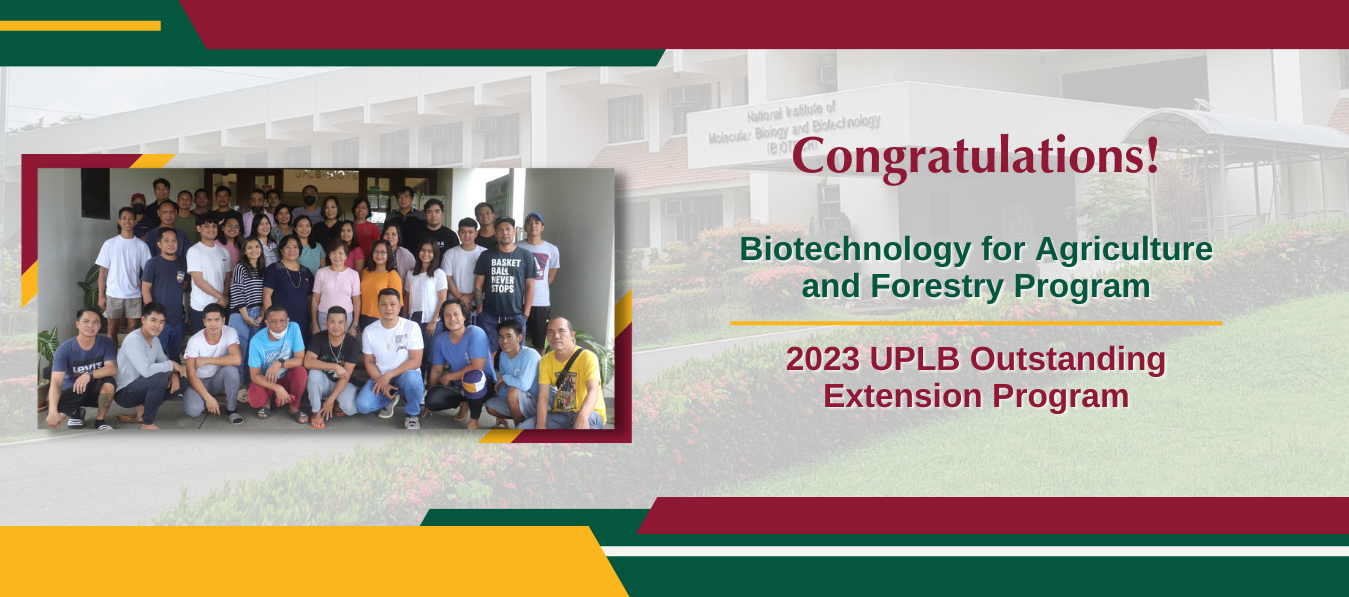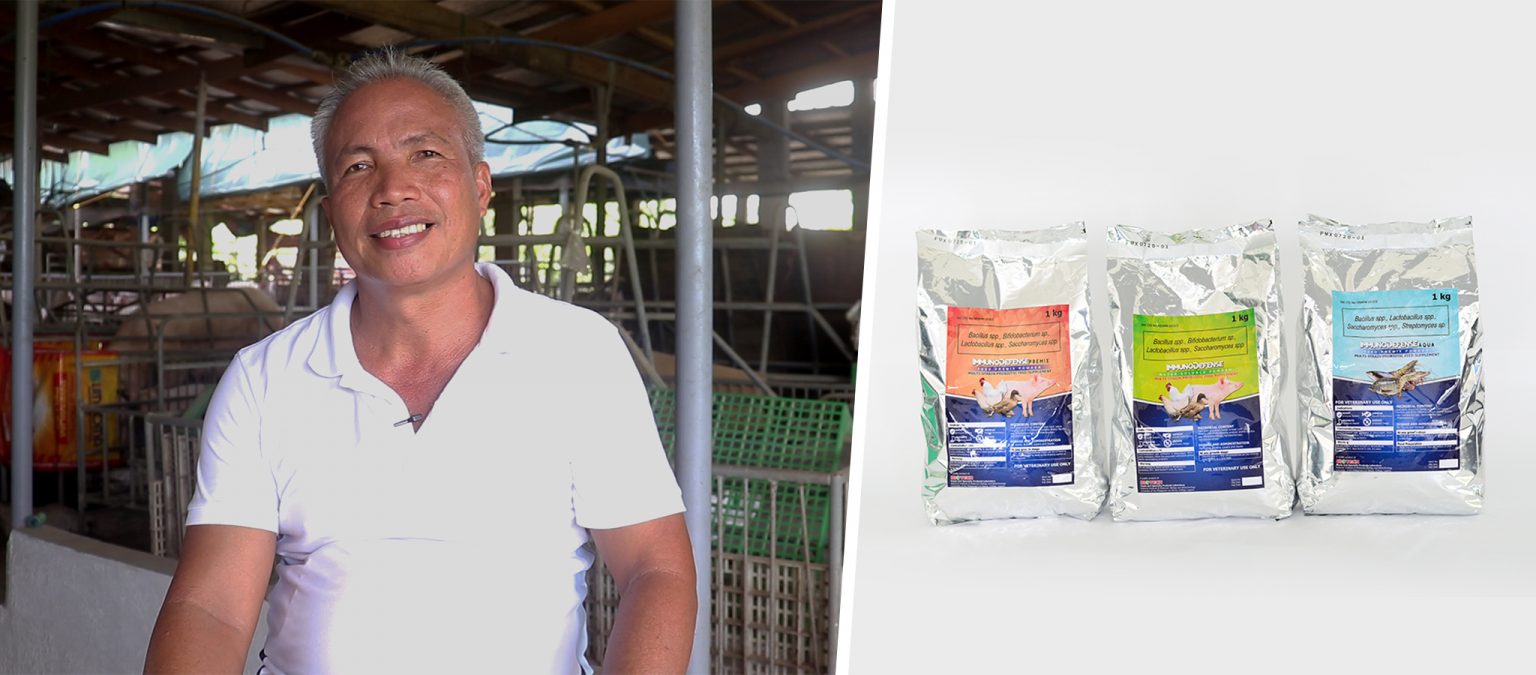 UPLB-BIOTECH technology enhances hog immunity and rids farms of stench
What? This microscopic, single-celled organism can really enhance the immunity of swine from diseases and help get rid of the stench that swine-raising causes. Yes! This group of good bacteria promises to save the day, as it has for some backyard hog raisers in the province of Batangas. But not without the science done at the UPLB National Institute of Molecular Biology and Biotechnology (UPLB-BIOTECH) using probiotics to develop ImmunoDefense.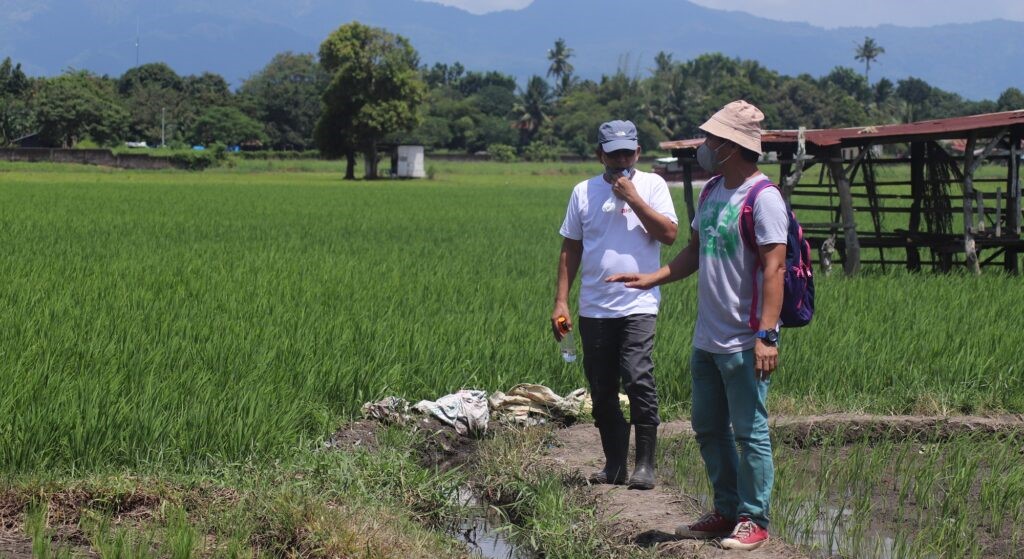 UPLB-BIOTECH's Bio N may help ease PH farmers' fertilizer woes
The prices of chemical fertilizers in the country have more than doubled since last year and UPLB has endeavored to remind the agriculture sector of the whole range of biofertilizers that its National Institute of Molecular Biology and Biotechnology (BIOTECH) has developed and promoted over the years. These fertilizers will greatly help the agriculture sector in this time of dire need for the commodity.
BIOTECH is a premier R&D institution for basic and applied researches on molecular biology and biotechnology addressing problems related to agriculture, forestry, environment, energy and industry that will have positive impact to society. BIOTECH is envisioned to become a globally-competitive Institute that provides high-impact products and excellent services.

The BAFP program undertakes research on biofertilizers, plant growth regulators, biostimulants, nanobiosensors, and animal vaccines. These innovative products and technologies are a huge stride in advancing market competitiveness of agricultural produce and increased revenue contributing to significant socio-economic impact to stakeholders. The BAFP products and technologies are intended to address agricultural sustainability while reducing costs of production.