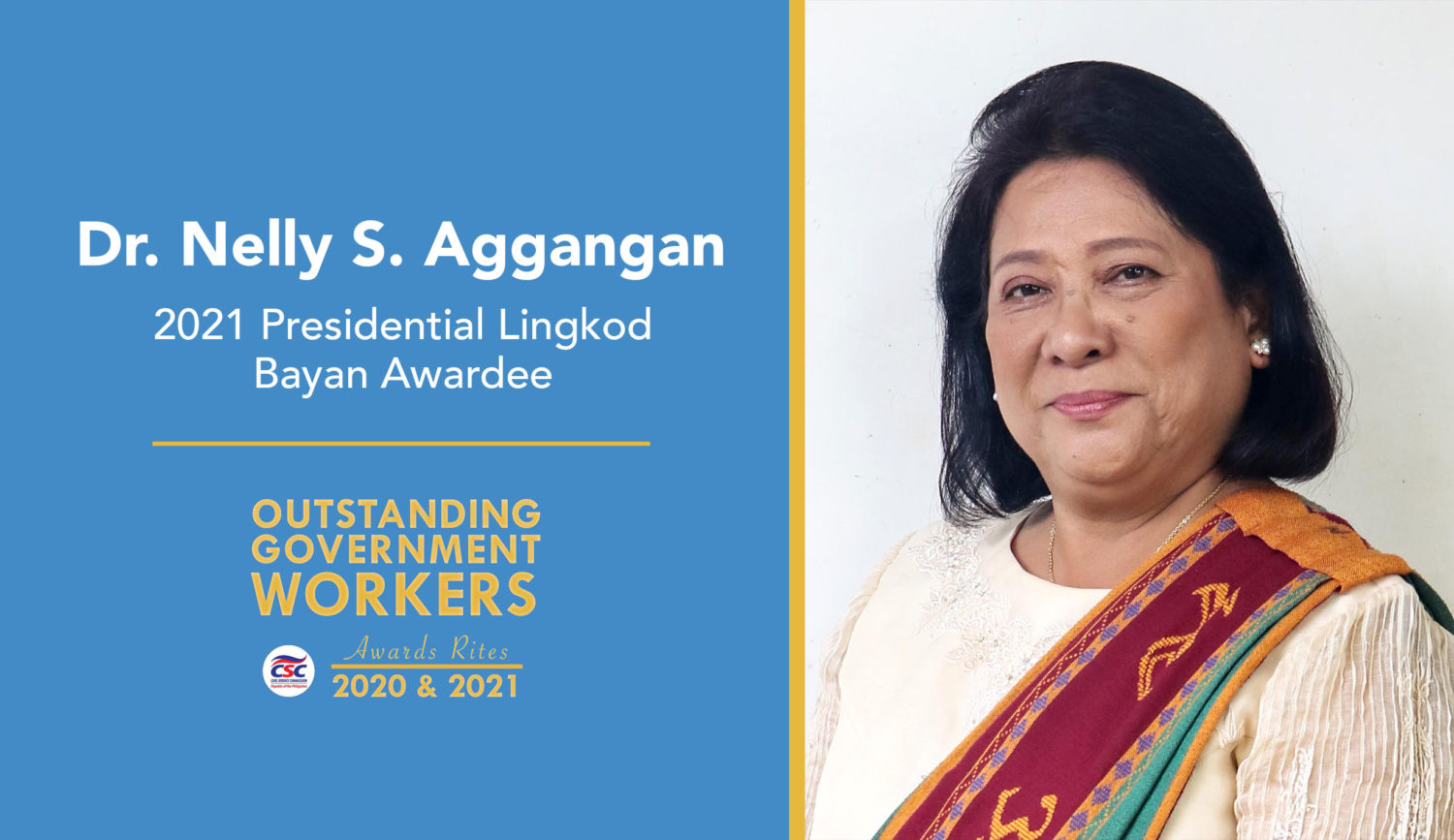 UPLB Scientist receives 2021 Presidential Lingkod Bayan Award
Scientist Nelly S. Aggangan of the National Institute of Molecular Biology and Biotechnology (BIOTECH), has been hailed as one of the recipients of the 2021 Presidential Lingkod Bayan Award by the Civil Service Commission (CSC).
The award, presented virtually on Nov. 15, recognizes Dr. Aggangan's contribution to science, service to the community, and sustained efforts in agriculture, forestry, and environment and specifically her work and research on mycorrhizal inoculants, forest rehabilitation, and greening mine-out areas in the country.
In her four decades of dedicated work at BIOTECH, Dr. Aggangan specialized in mycorrhizal fungi associated with plants surviving in stressed environments, improving growth and yield in unproductive agricultural soil, and restoring soil productivity and sustainability.
She developed innovative products, specifically fungi-based biofertilizers, namely: MYKOVAM®, MYKORICH®, and MYKOCAP®. These are now in commercial use in the Philippines and in other countries.
She successfully carried out the rehabilitation of a 30-year-old abandoned and mined-out area in Mogpog, Marinduque. The area is now covered by a green and healthy young mini-forest that absorbs heavy metals from the soil.
The multi-awarded Dr. Aggangan was previously recognized by CSC as the regional awardee of the 2021 Civil Service Commission Lingkod Bayan.
Other prestigious awards Dr. Aggangan received are: The National Gawad Saka Outstanding Agricultural Scientist Award (2016); Father Jose Burgos Achievement Award (2017); The Outstanding UPLB Alumni Award (TOUAA) (2018); The Outstanding Filipino (TOFIL) Award Nation Builders and Heroes in our Midst in the field of Agriculture (2019); 2019 UPAA Distinguished Alumni in Research in Agriculture (2019); and UPLB Outstanding Researcher in the Natural Sciences, Senior Category (2020).
The Presidential Lingkod Bayan Award is given to exceptional government workers whose work contributes to nationwide public interest. (Art John I. Agapito, Kyle Ramiel Dalangin, and Sophia M. Mercado)
This article was originally published in the UPLB Website on 15 November 2021 with the URL https://uplb.edu.ph/all-news/uplb-scientist-receives-2021-presidential-lingkod-bayan-award/