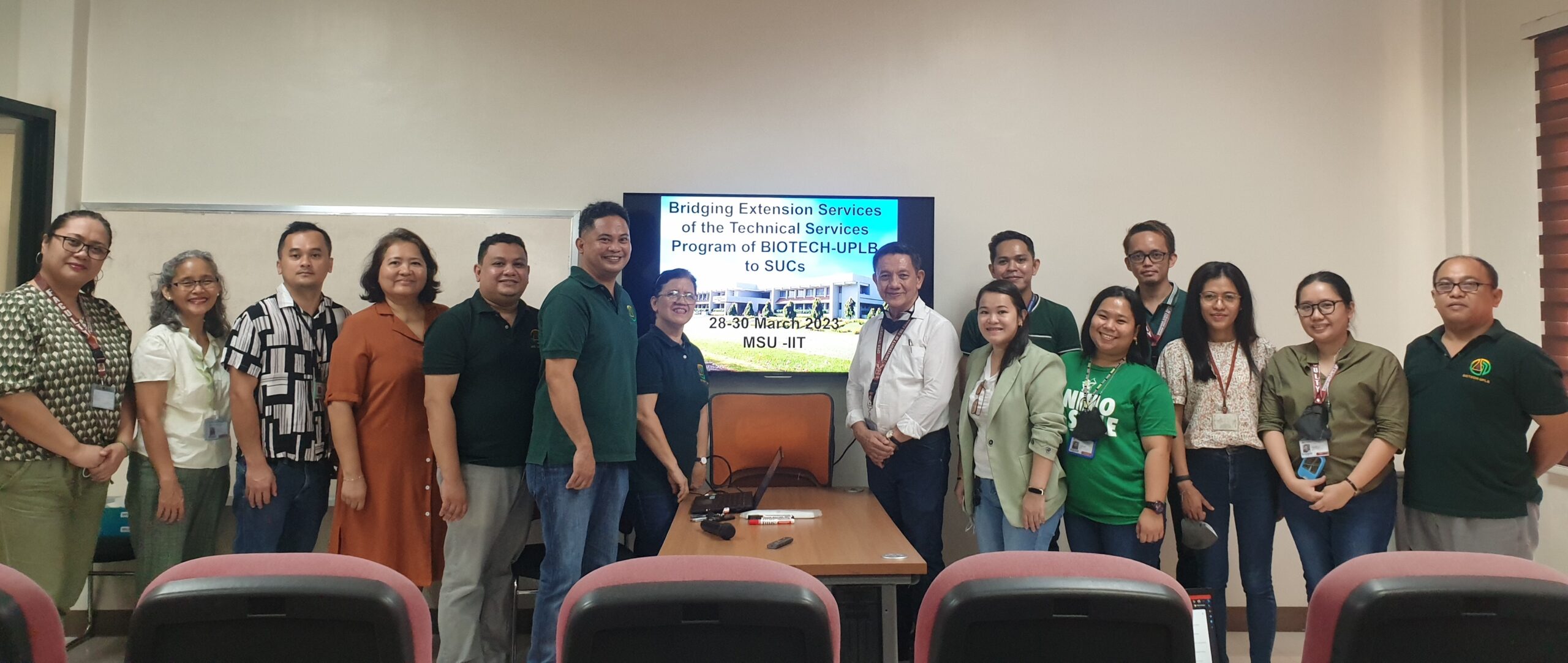 BIOTECH trains state universities, government regulatory agency on laboratory techniques for chemical and electron microscopy analysis
Researchers, faculty, staff, and students from Laguna State Polytechnic University, Batangas State University (Alangilan and Borbon Campuses), Mindanao State University-Iligan Institute of Technology, University of Immaculate Concepcion, UP Mindanao, UPLB; and technical staff from the Department of Agriculture's Bureau of Plant Industry learned about basic biological sample preparation techniques for electron microscopy and analytical techniques for chemical analysis of food, feed, and water samples through various trainings conducted by BIOTECH's Technical Service Program (TSP) from February to May 2023.
In laboratory work and research, proper sample preparation and handling are crucial for ultrastructure analysis. The prepared samples must be as close as possible to the original state of the specimen when it was still alive. Thus, success of electron microscopy highly depends on the preparation of samples than on the microscope itself.
The trainings explained sample submission, handling, preparation, and other necessary requirements. It also informed the participants on the protocols in submitting samples for chemical analysis at BIOTECH. Aside from lectures from the Institute's researcher-experts, activities included hands-on sessions on the basics of biological sample preparation techniques for both Scanning Electron Microscopy (SEM) and Transmission Electron Microscopy (TEM).
BIOTECH's TSP, headed by Dr. Jeffrey P. Tamayo, offers quality analytical services through its key laboratories, two of which are PNS ISO/IEC 17025:2017 accredited namely the Central Analytical Services Laboratory (CASL) and Philippine National Collection of Microorganisms (PNCM); Electron Microscopy Service Laboratory (EMSL); Fermentation Engineering Services Laboratory (FESL); and National Immunological Testing Laboratory (NITL). The TSP offers other trainings such as basic microbiological techniques, sample preparation and culture collection by PNCM; development of plant and animal diagnostic technologies and tissue culture for in vitro propagation of banana cultivars by NITL; and training on upscaling of biotechnological products by FESL.