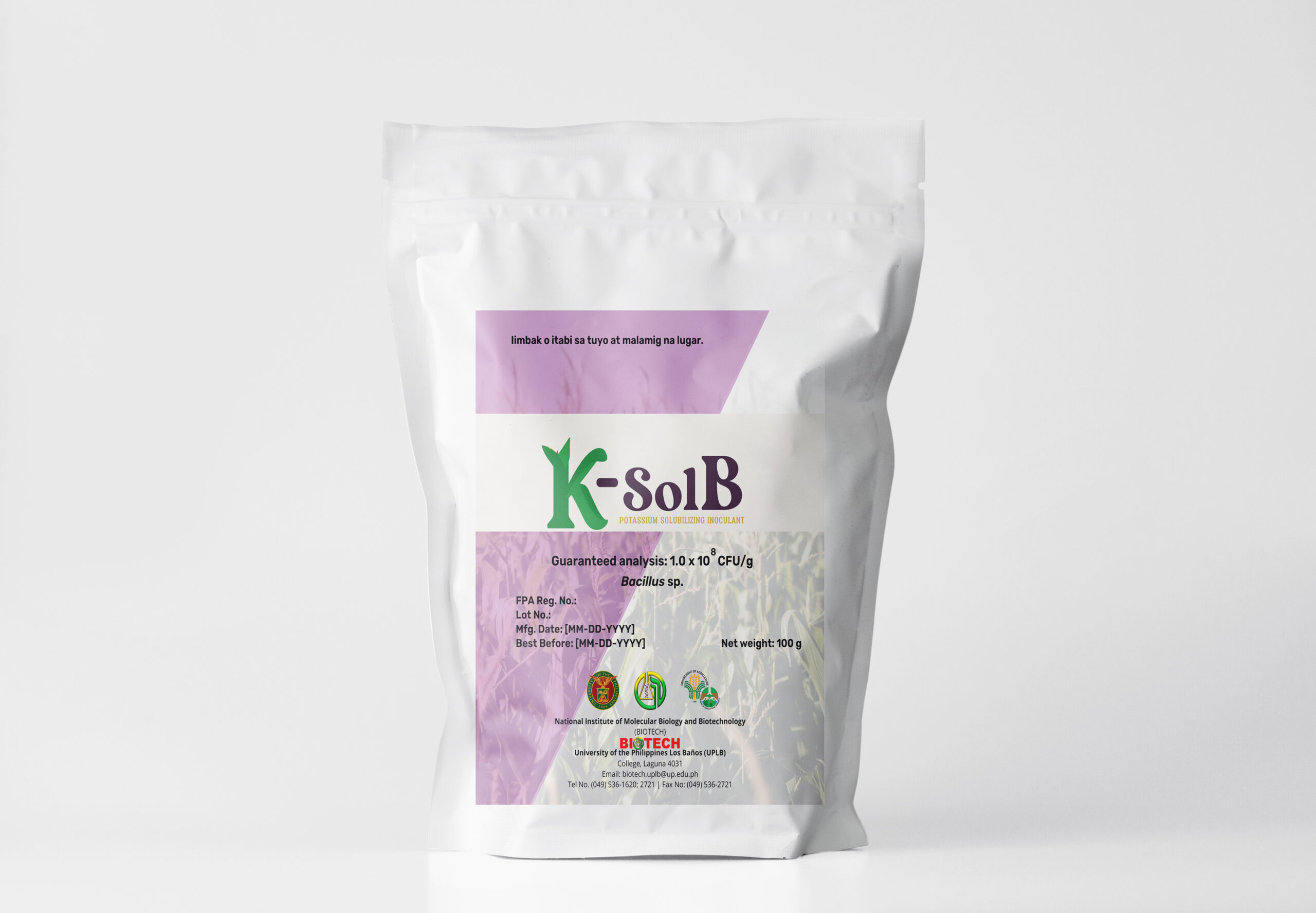 K-SolB is a biofertilizer that contains potassium solubilizing bacteria. It is a microbial-based inoculant that mobilizes the fixed potassium in the soil. Therefore, increasing the availability of soluble potassium for plant uptake, as well as decreasing the consumption of chemical fertilizers.
FREQUENTLY ASKED QUESTIONS
What are the benefits of using K-SolB?
Helps lessen the use of potassium fertilizer
Releases nutrients that help crop grow faster
Helps reduce the cost of production due to use of chemical fertilizers
Helps increase the yield of corn harvest
The Director
UPLB-BIOTECH
biotech.uplb@up.edu.ph